Posted by at 8:41 PM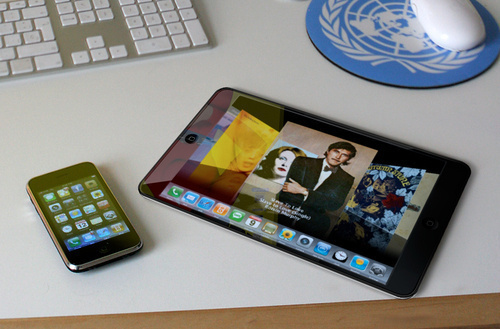 Apple announced an event on January 27th. Though they did not state what will take place during the event, it should be clear that they are going to unveil the long-rumoured Apple Tablet and the iPhone 4.
According to
Fox News
:
"Apple just announced an event on January 27th that will no doubt dazzle us with what the company is calling its "latest creation." At the event, Apple will unveil the company's long-rumored tablet device.

Apple sent out invitations to selected media outlets this morning, asking people to "join us for an invitation-only event at the Yerba Buena Center for the Arts Theater in San Francisco on January 27 at 10:00a.m." Fox will be live all morning long from San Francisco, bringing you all the fruit (and gadgets) that the Apple tree bears.

Reports suggest that this device has been years in the making (just take a look at this enthusiast-generated gallery of Apple table concepts, originally posted to Gizmodo two years ago)."

Via Fox News