Posted by at 9:57 PM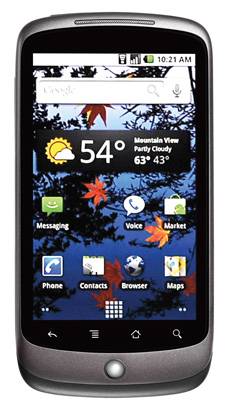 After an anticipated wait and much buzz in the blogosphere, here comes the very first Google Phone, the Nexus One!
Customers can buy the phone now at Google's site;
Google.com/phone
. It costs $530 unlocked, $179 with a T-Mobile contract. Vodafone and Verizon on the other hand are expected to make it available sometime in the first quarter.
Buyers must use Google Checkout to buy the phone and must have a Google log-in.
(Credit: Josh Lowensohn/CNET)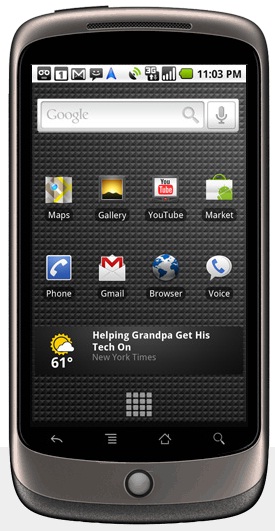 More news resources related to the Nexus One:
iPhone vs Nexus One vs Droid [Comparison Chart]
Live coverage of Google's Android phone announcement
Google takes wraps off Nexus One
Preview of the Google Phone: Nexus One [Video]