Posted by at 7:25 AM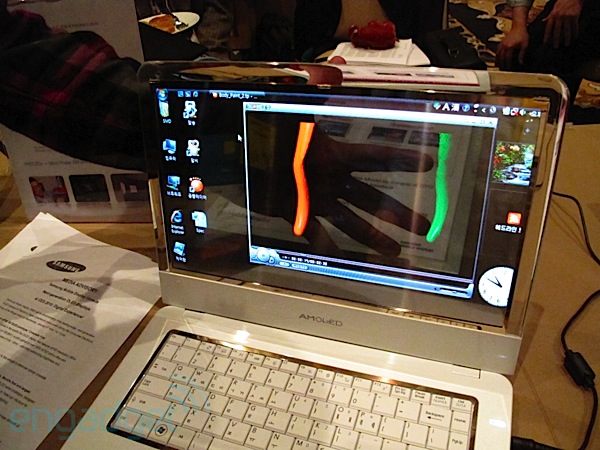 This laptop has a super cool semi-transparent OLED screen! The screen's border is made of transparent plastic.
Manufactured by Samsung, they claimed it to be the world's first and largest transparent OLED prototype. Want to see it in action? View the video after the jump.
If you ask me, I'd definitely want one. Of course I wouldn't use it in public places, or else people could see everything I'm doing. It looks like it costs a bomb too.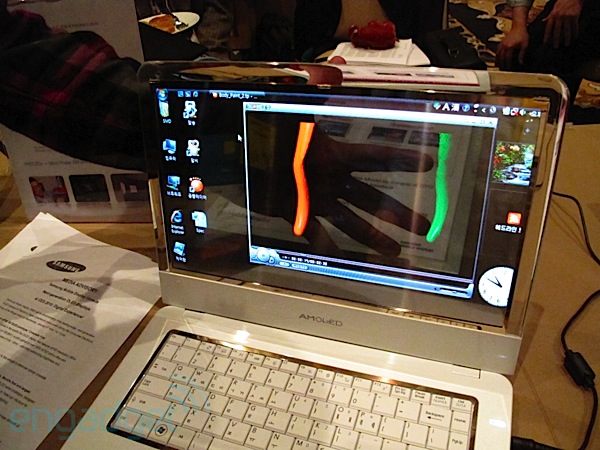 Via Engadget